Our Trip - Toubkal - Rash Timesguida - Ras Ouanokrim
Our Adventure

We were going to Morocco with an alone idea: To rise to the top of the Jebel Toubkal (4.165mts.). Only we had reserved one night in the hotel Ali de Marrakech, a request of reservation in the refuge Louis Neltner (without confirming for the refuge) and a telephone that a friend gave to us, of a man called Hassan who was living in Imlil.

It was the fact of speaking with Hassan what solved us the whole week. he us took charge gathering in Marrakech, renting a minibus, moving to Imlil, taking refuge in his house, gave to us dinner and breakfast, the muleteers' rent managed us, there assigned us a cook and an accompanist that they took us to the refuge and they were preparing an exquisite tea for us on having returned of our ascensions, dinner and breakfast.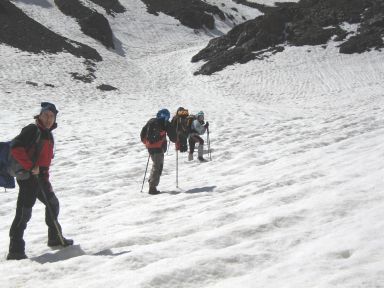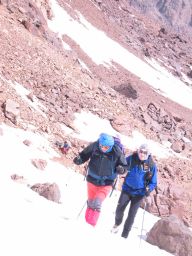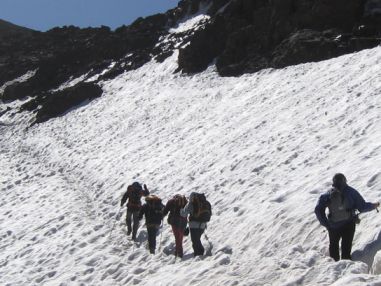 Since it was exceeding us one day, Hassan suggested another itinerary to us and to end up by staying in a Berber village, sleeping in house of his relative.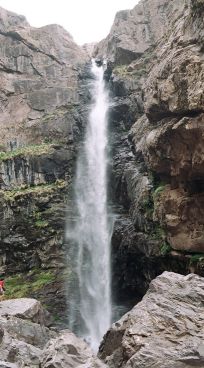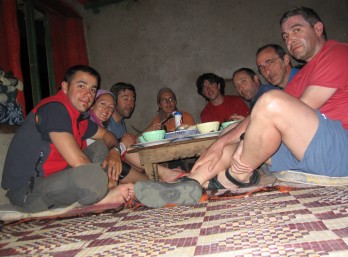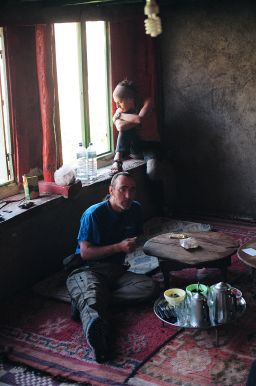 On the following day a good trek crossing landscapes and typical villages of the south of Morocco, towards a point of the highway where he was waiting for us with the minibus, and I move Marrakech.

Indispensable one day there: the square(seat) Djemaa the Fna with Magicians of serpents, Equilibristas, Aguadores, Musicians, the Zoco, the typical sweets, in end...